Bicycles rental service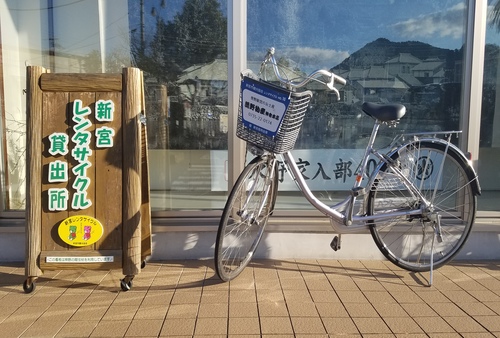 Bicycles rental services is available, which is convenient for visiting around Shingu.
Guidance for bicycle rental service
Bicycles 7 ordinary types, 6 hybrid types
Open: 9:00-17:00
Fare:Ordinary type 500 yen for 1 day
Hybrid type 500 yen for 2 hours (200 yen per 1 hour, if overtime), 1000 yen for 1 day.
Shingu-shi Tour Guide Association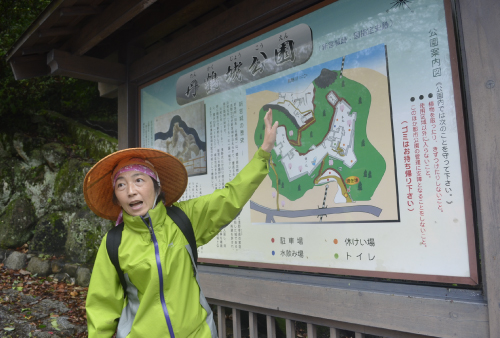 They are carrying out guide of world heritage in Shingu city area, such as Kumano Hayatama Taisha Grand Shrine or Kamikura-Jinja Shrine and guide of Kumano Kodo, such as Koya-zaka Slope.
Application procedure for arranging Shingu-shi Tour Guide Association
*They can guide the tourism spots in the city or the registered World Heritage Site, "Sacred Sites and Pilgrimage Routes in the Kii Mountain Range," to walk around Kumano Hayatama Taisha Grand Shrine, Kamikura-Jinja Shrine, and the Kumano Kodo "Koya-zaka Slope" for the spectacular sea view.
*Reservations required at least 1 week in advance.
If you need further information. Please send e-mail below.
※Several cases of pneumonia related to the novel coronavirus (COVID-19) have been reported in Japan. We ask all guests who go to the tour with guide to fill out the form and check their body temperature at Shingu Tourist Associtaion to confirm current health conditions. If their body temperature is higher than 37.5 degree, we might not able to complete your request.
Reservations and inquiries;
Shingu City Tourist Association TEL:0735-22-2840/FAX:0735-22-2842/E-mail:info@shinguu.jp