Bicycles rental service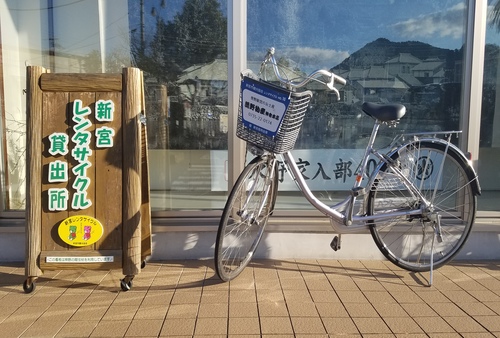 There is a bicycle rental service available, which makes getting around Shingu extremely easy.
Bike rental guide
Bicycles - 7 ordinary types, 6 cross-bike types
Open: 9:00 - 17:00
Fare:Ordinary type 500 yen for 1 day
Hybrid type 500 yen for 2 hours (200 yen per 1 hour, if overtime), 1000 yen for 1 day.
Shingu City Tour Guide Association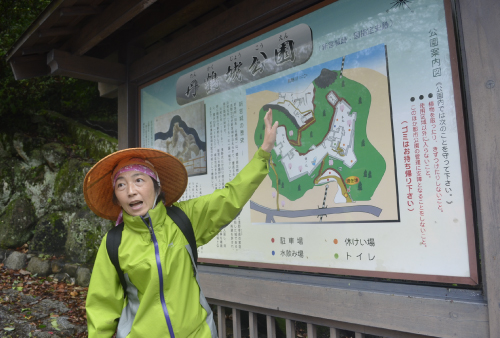 These locals carry out guided tours of the World Heritage Sites in the Shingu City area, like Kumano Hayatama Taisha Grand Shrine or Kamikura-Jinja Shrine as well as guided walking tours of the Kumano Kodo, including places like the Koya-zaka Slope.
Application procedure for reservations at the Shingu City Tour Guide Association
Please direct all inquiries to the Shingu City Tourist Association via phone or email.
*Reservations required at least 1 week in advance.
If you need further information, feel free to contact us at the e-mail below.
※Several cases of pneumonia related to the novel coronavirus (COVID-19) have been reported in Japan. We ask all guests who go on guided tours to fill out the form and check their body temperature at the Shingu Tourist Associtaion to confirm your current health condition. If your body temperature is higher than 37.5 degree, we may not able to undertake your guided tour request.
Reservations and inquiries;
Shingu City Tourist Association TEL: 0735-22-2840/FAX: 0735-22-2842/E-mail: info@shinguu.jp