Sabo Kafugetsu
This tranquil shop is made out of a variety of natural woods, and sits right in front of Kumano Hayatama Taisha Grand Shrine. Other than the aromatic coffee, they also offer sweets and meals made with naturally grown ingredients. Noodles using sea lettuce, flavored with Kishu plum, as well as local cuisines such as Mehari-Zushi and tea porridge are very enticing to visitors.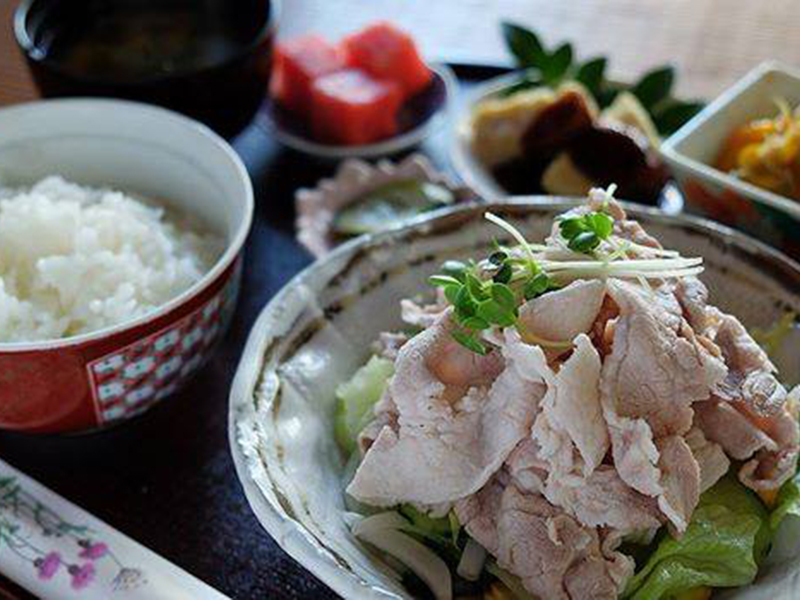 Shabushabu with Kishu Iwashimizu Pork
The pork raised near clear mountain springs are said to have more umami than regular pork.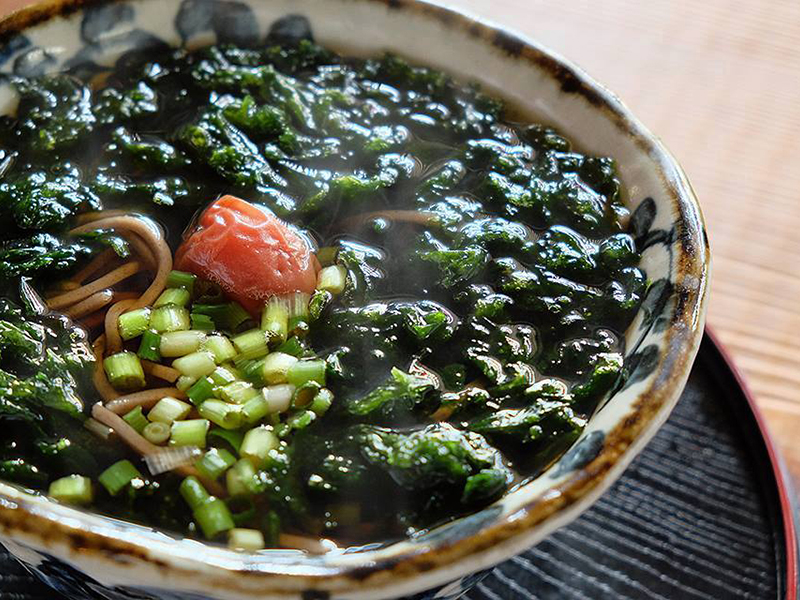 Sea Lettuce Noodles (Soba)
This soba is made with sea lettuce and is rich in minerals. With the Kishu plum's acidity, this soba noodle tastes even more refreshing.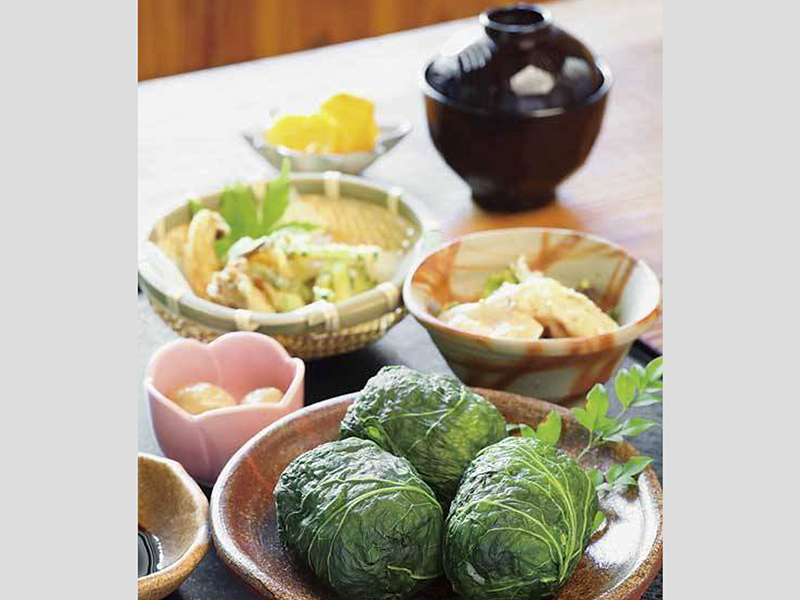 Mehari-Zushi
Genre
Others
URL
http://www9.plala.or.jp/kafuugetu/
Add
1-2-2 Kami-honmachi, Shingu, Wakayama 647-0003
Tel
0735-21-2434
Open
10:00-16:00
Regular holiday
Thursdays
Parking Lot
Available
Price
Shabushabu with Kishu Iwashimizu Pork 1,500 yen (tax included)
Sea Lettuce Noodles (Soba) 700 yen (tax included)
Credit Card
Not available
Free Wi-Fi
Available