ShinYoshi Okonomiyakiten
Founded in 1962, this okonomiyaki restaurant is loved by the locals. The okonomiyaki batter is based on a secret recipe passed down to each generation. When mixed with eggs, it produces a fluffy and light texture. Other than the okonomiyaki menu - pork, assortments, seafood, and the special, they also offer teppanyaki and yakisoba. You can cook it by yourself at your own table, or the owners can cook it for you.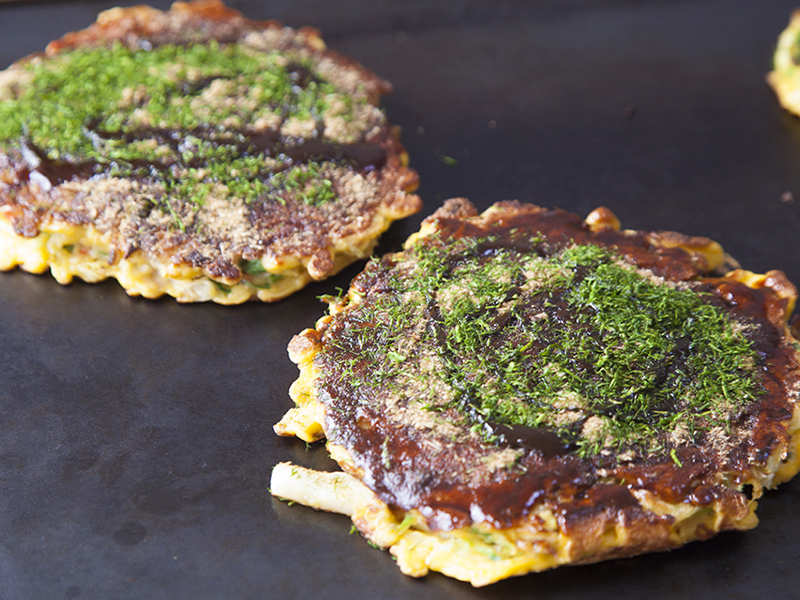 Okonomiyaki
Served as a traditional Kansai-style okonomiyaki. With two eggs, the okonomiyaki is crunchy on the outside but fluffy inside.
The owners
Mr. and Mrs. Shiozaki, who preserve the tradition passed down by their family before them.
Genre
Others
Add
1-32 Tanioji-cho, Shingu, Wakayama 647-0016
Tel
0735-29-1020
Open
Lunch 11:30-14:00 
Dinner 17:00-20:00
Regular holiday
Wednesdays
Parking Lot
3 spaces
Price
Okonomiyaki 600 yen (tax included)
Yakisoba 700 yen (tax included)
Credit Card
not available