Nagomiba Kuishinbo
Here, you can enjoy sake made in Kumano and cuisine cooked with locally grown ingredients. The owner has 40 years of experience as a sake sales and 20 years as a chef, who mixes Kumano sake, shochu (Japanese distilled spirits), and liquor with local ingredients you cannot taste elsewhere, such as moray eels, masu salmon, raw tuna, and satsukimasu salmon, and give them a new twist. Even though it is a small restaurant, with the friendly chef, you can relax and fully enjoy the Kumano taste.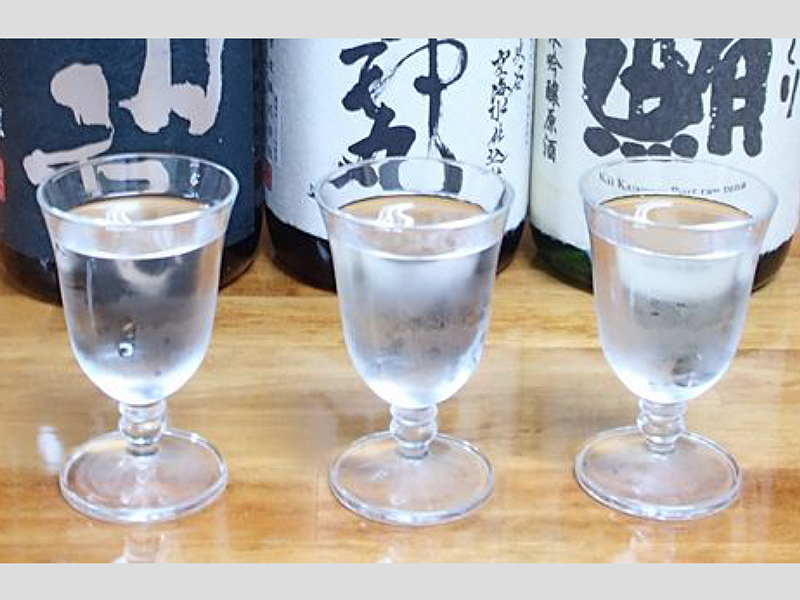 Sake testing trio set
The owner would serve the seasonal in-stock sake at the right amount to guests.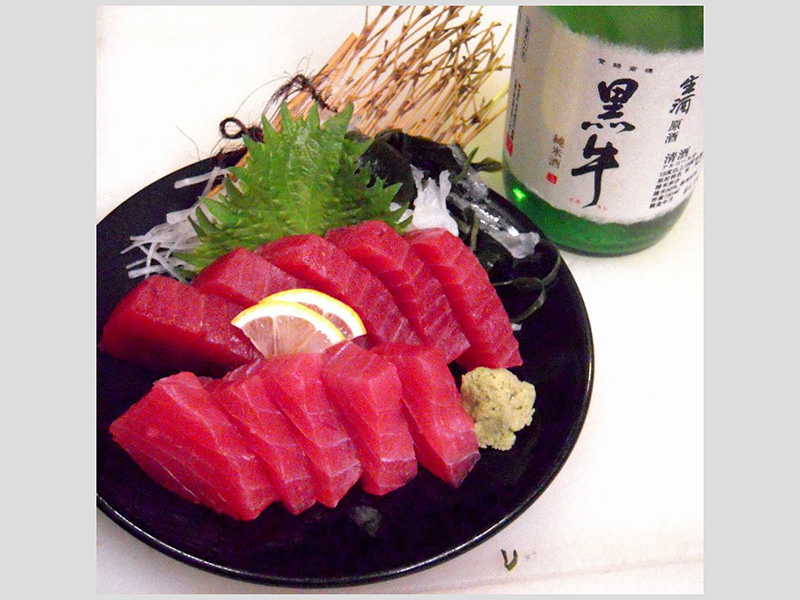 Raw tuna caught in Katsuura Port
You can enjoy the raw tuna with sake that well matches.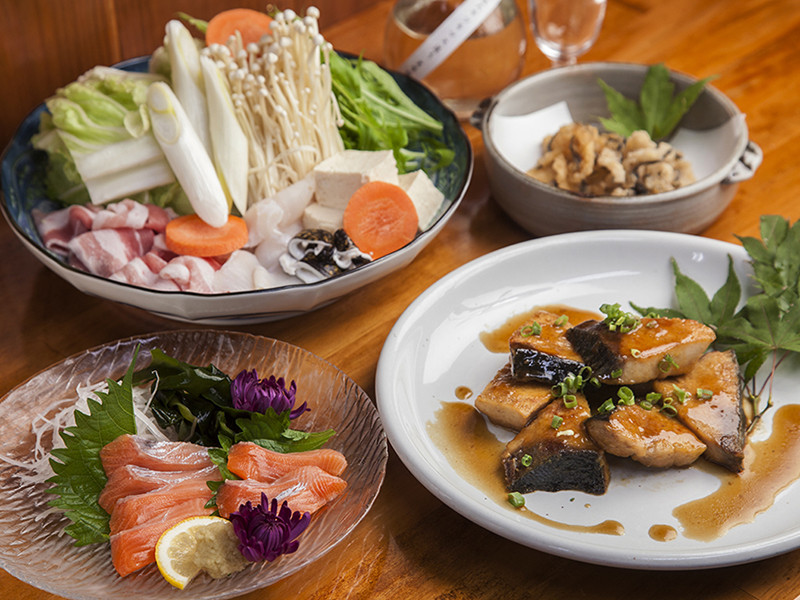 All of Kumano pre-fix course
This pre-fix course includes cuisines from both the Kumano sea and mountain, pairs with Kumano sake.
Genre
Others
URL
http://shokusinbou-miyukiya.com
Add
44-3-8 Shingu, Shingu City, Wakayama, 647-0081
Tel
0735-23-1003
Open
17:30-23:00
Regular holiday
Irregular
Parking Lot
4 spaces
Price
Raw tuna caught in Katsuura Port 918 yen (tax included)
Sake testing trio set 918 yen (tax included)
Credit Card
VISA、MasterCard、JCB、Amex
HP user benefits
You will get a surprise dish if you told the owner that you have seen the website of the Shingu City tourism association.
Free Wi-Fi
available