Koguchi Shizen-no-Ie Lodging
This place is located in between Ogumotori-goe Section and Kogumotori-goe Section on the Kumano Kodo Nakahechi Route. The proprietors turned an old school building into a hostel, and so the place is full of history and nostalgia. The rooms have been filled with clean tatami, and have a view straight out to mother nature, making this hostel extremely popular to international visitors.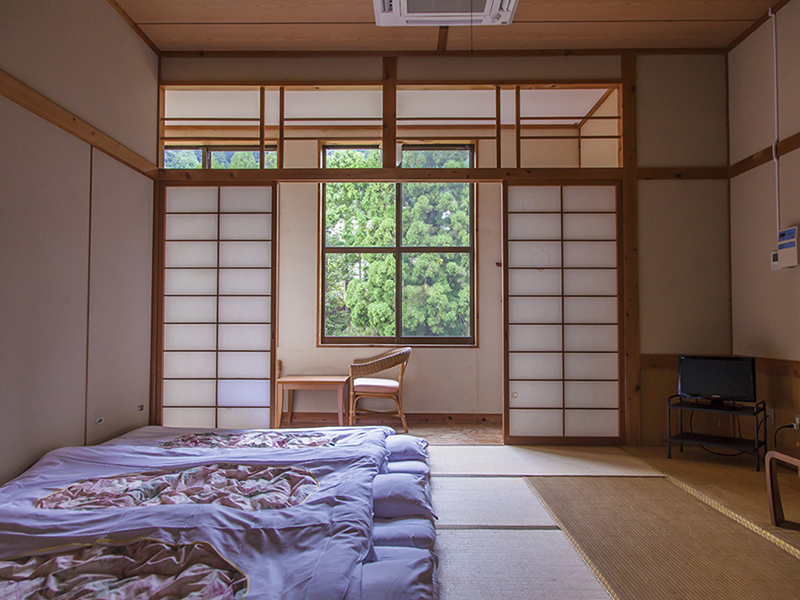 Rooms
There are 11 Japanese style guest rooms, each accommodating up to 4 people, and a hall in the hostel.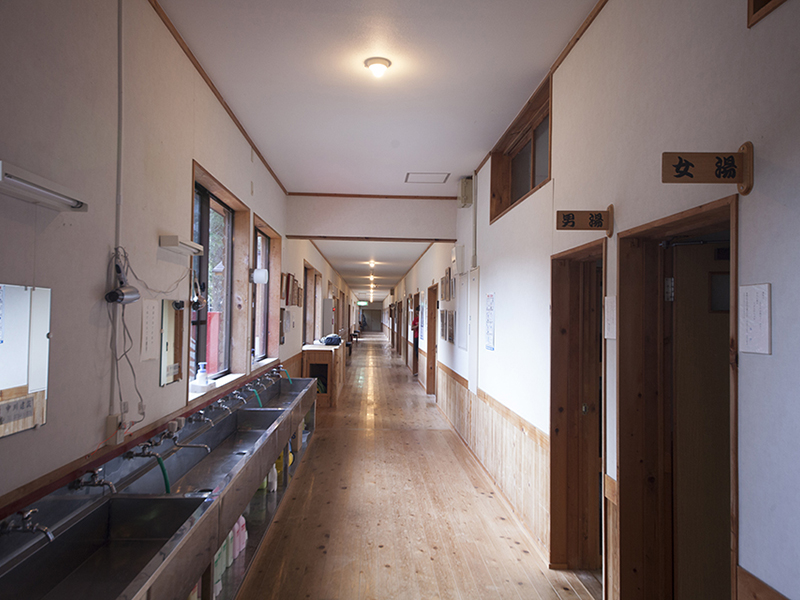 Hallway
You can really feel the history walking down the hall in the school-turned-hostel.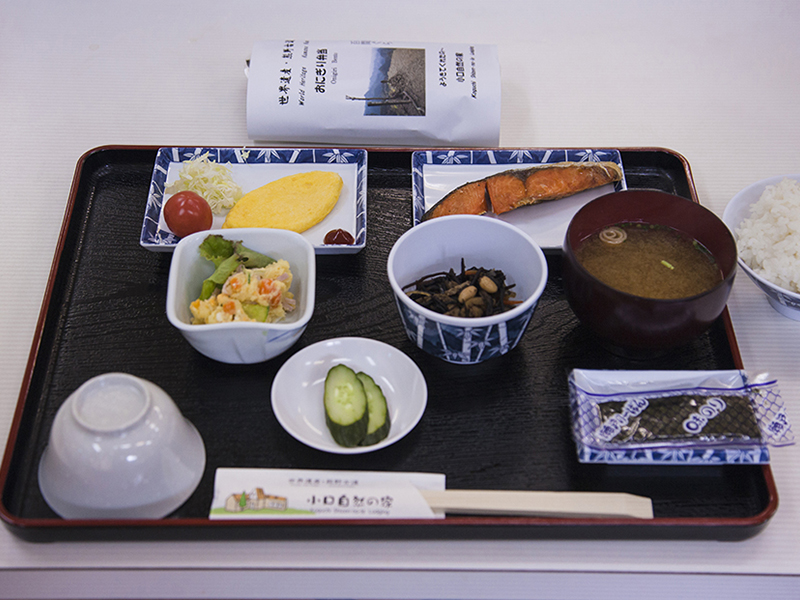 Breakfast
With prior reservation, they can even make lunchboxes for hikers on their way out.
Genre
Others
URL
https://www.kumano-travel.com/en/accommodations/koguchi-shizen-no-ie
Add
398 Kaminagai, Kumanogawa-cho, Shingu, Wakayama 647-1201
Tel
0735-45-2434
Open
Check in 15:00 Check out 9:00
Regular holiday
Irregular
New Year's Holiday (12/28-1/4)
Parking Lot
available
Price
One night with dinner and breakfast 8000 yen (tax included)
Lunchbox 530 yen (tax included)
Credit Card
not available
Free Wi-Fi
available