Doro-kyo Gorge water-jet boat
Enjoy the stunning beauty of the canyon
Enjoy a two-hour tour through the 31-km Doro-kyo Gorge, on the Kumano-gawa River and Kitayama-gawa River in the Yoshino-Kumano National Park, on a jet boat traveling at 40 km per hour. The roof of the boat slides open, allowing you to enjoy the sight of the rock cliffs towering on both sides. The boat stays in Doro-kyo Gorge for 20 minutes, so you can fully enjoy its beauty.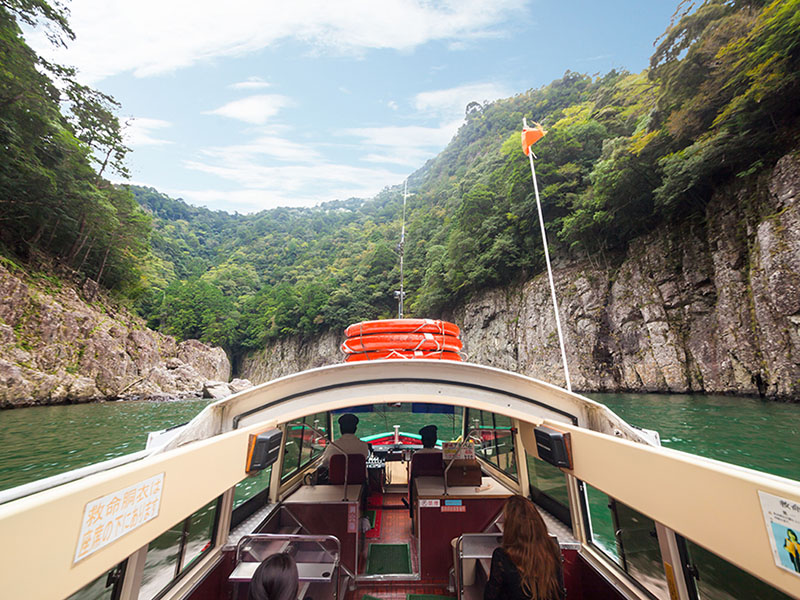 Smooth sailing without shaking
The boat thrust by water jet sails as sliding on the surface of the water.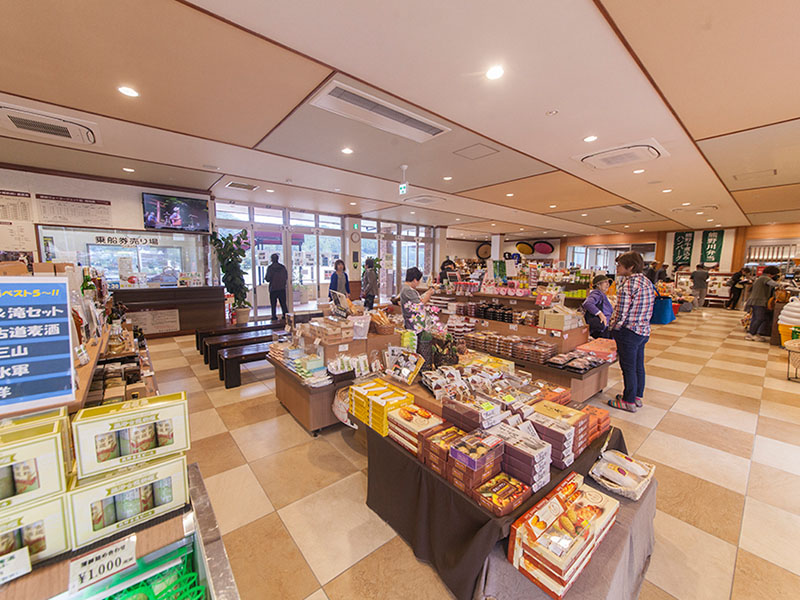 Souvenir shop
Souvenirs from 3 prefectures, Wakayama, Mie and Nara are selling here.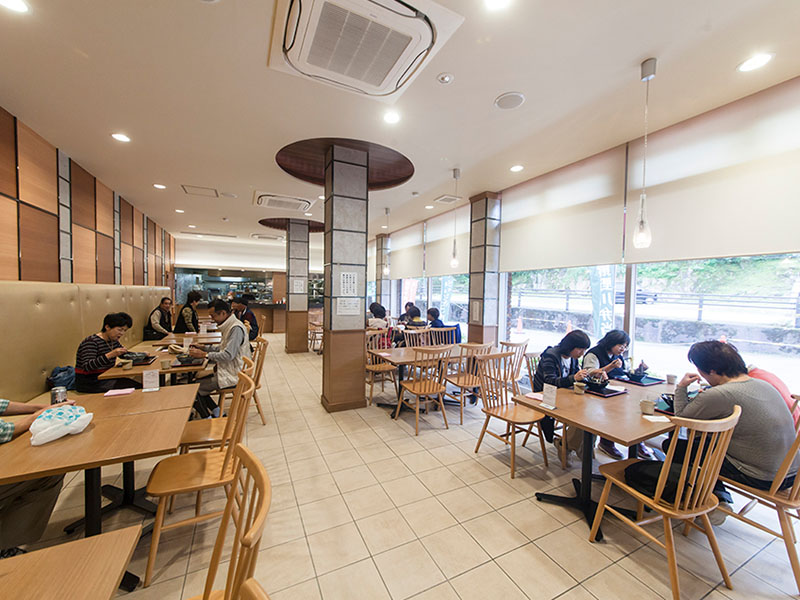 Restaurant Kumano-gawa
They serve Kumano-gawa Bento, Wakayama Ramen and other local gourmets.
URL
https://kumanokanko.nankai-nanki.jp/en/dorokyo/
Add
Hitari272, Kumanogawa-machi, Shingu
Tel
0735-44-0331(Kumano Kotsu Shiko office)
Open
9:00-17:00
Regular holiday
open 365 days(not available when boosting water)
Parking Lot
available; free
Price
From Shiko Adult \3500 Child \1750 (round trip)
Credit Card
not available
Duty free
not available
Free Wi-Fi
not available
Toilet
available
Lounge
available
Souvenir Shop
available
Notes
Food and beverage :Restaurant Kumano-gawa
Departure time: 9:30 10:30 11:30 12:30 13:30 14:30
Access
40 minutes from JR Shingu Station by Kumano Kotsu bus for Kumano Hongu. Get off at Shiko bus stop and a short walk
Nara Kotsu bus and Meiko bus are also available.