Shingu (Tankaku) Castle Ruins
Castle ruins that hint at Shingu's historical prosperity
These castle ruins are located atop Mt. Tankaku, on the southern bank of the Kumano-gawa River. Tankaku Hime, the daughter of the samurai warrior Minamoto no Tameyoshi, lived in the castle, so it is also known as Tankaku Castle. The castle was controlled by the Asano clan until 1601, and then the Mizuno clan, who ruled for a long period during which the surrounding town of Shingu prospered. The ruins of the port can be spotted from the castle, and through its architecture you can get a sense of how advanced the building technology was at the time, and how powerful the domain was.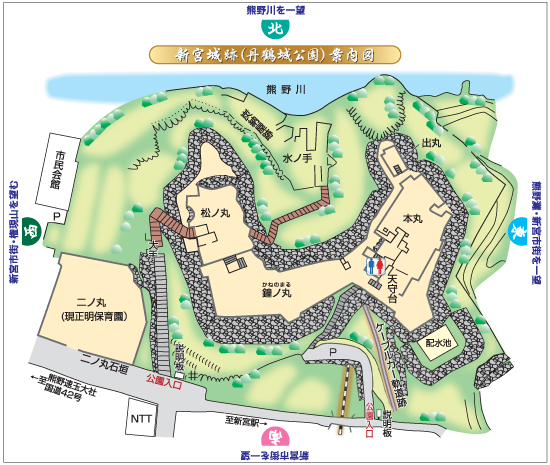 There used to be a hotel in the Kanenomaru Ruins, and you can also see a cable car station that used to go up to the castle tower base. If you take the steps from the parking lot, you will reach the castle tower base and the Honmaru Remains. On the north of Honmaru you can see Kumano-gawa River and Kumano-ohashi Bridge.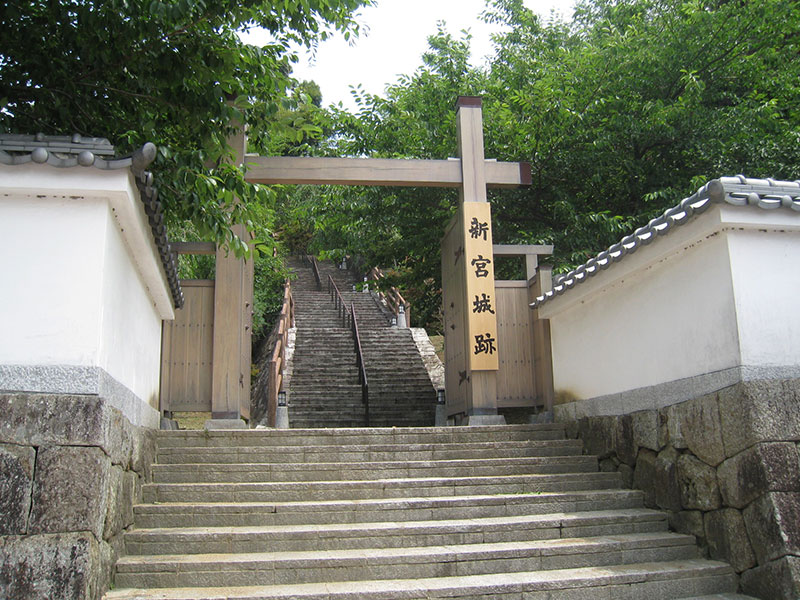 Entrance of Shingu (Tankaku) Castle Ruins
The entrance to the park is in the middle of downtown Shingu.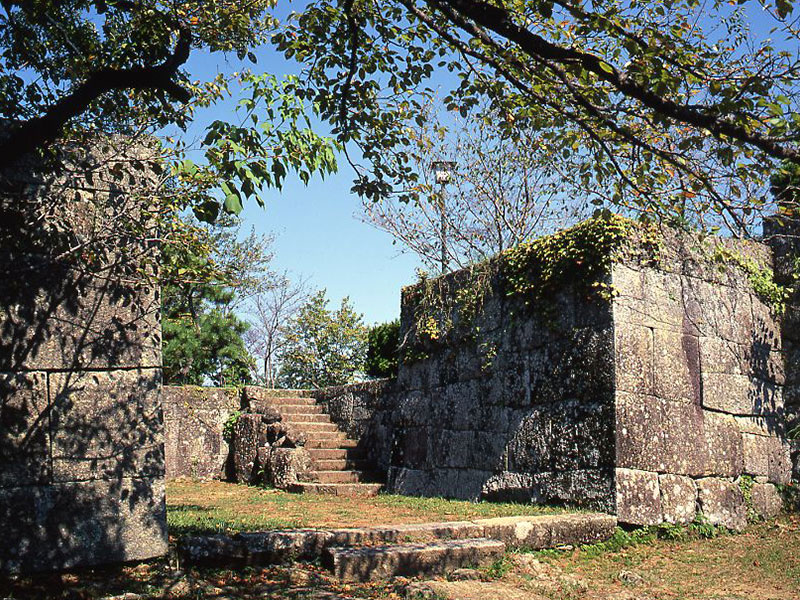 Stone wall of Castle tower
You can see the robust stone walls marked by the years of history.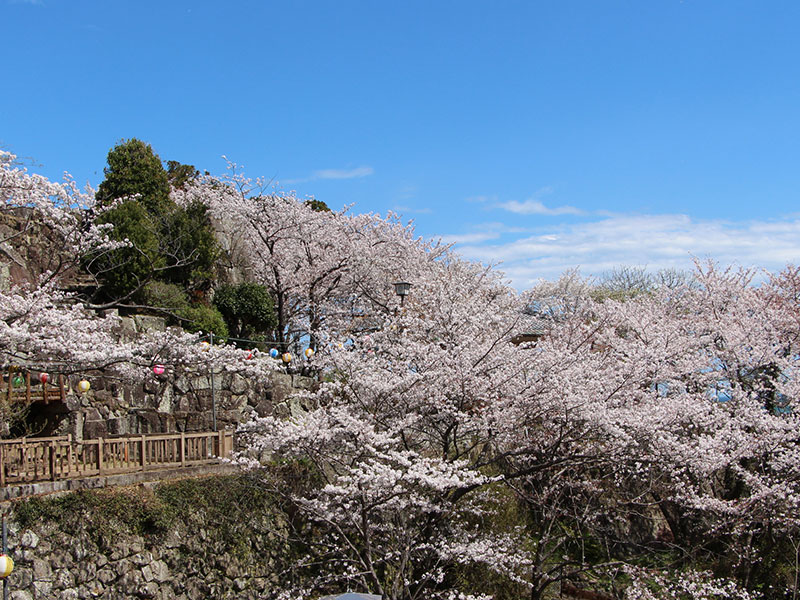 View of Cherry Blossoms from late February to early March
You can enjoy the magnificent view of the stone walls and cherry blossoms combined.
| | |
| --- | --- |
| Add | Tankaku,7688-2, Shingu City [Google Maps] |
| Tel | 0735-22-2840 (Shingu City Tourist Association) |
| Open | Free Sightseeing |
| Regular holiday | open 365 days |
| Parking Lot | available; free |
| Price | Free |
| Free Wi-Fi | not available |
| Lounge | available |
| | |
| --- | --- |
| Access | 10 minutes on foot from JR Shingu Station |