Kamikura-Jinja Shrine
The Origin of Kumano Faith – the Land where Gods Descended
Kamikura-Jinja Shrine is an old shrine located halfway up Mt. Gongenyama, where the gods are said to have first descended to earth. It is at the top of a steep cliff on the Kumano Pilgrimage route, and is reached by climbing 500 steep stone steps. At the top of the steps is a large, sacred rock called Gotobiki-iwa, which is revered as the dwelling place of one of the shrine's deities. The shrine has the best view of the entire Shingu area, as well as of the Kumano-nada Sea, and is also the site of the Oto Matsuri Festival, which is held on February 6 every year.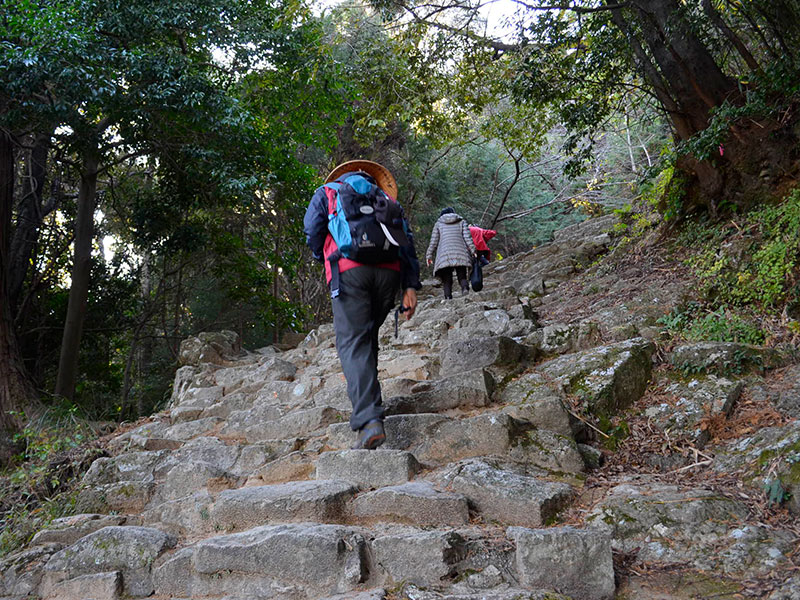 Stone steps of Kamikura-Jinja Shrine
538 sharp stone steps from the foot of Mt. Gongenyama leads you to the main shrine.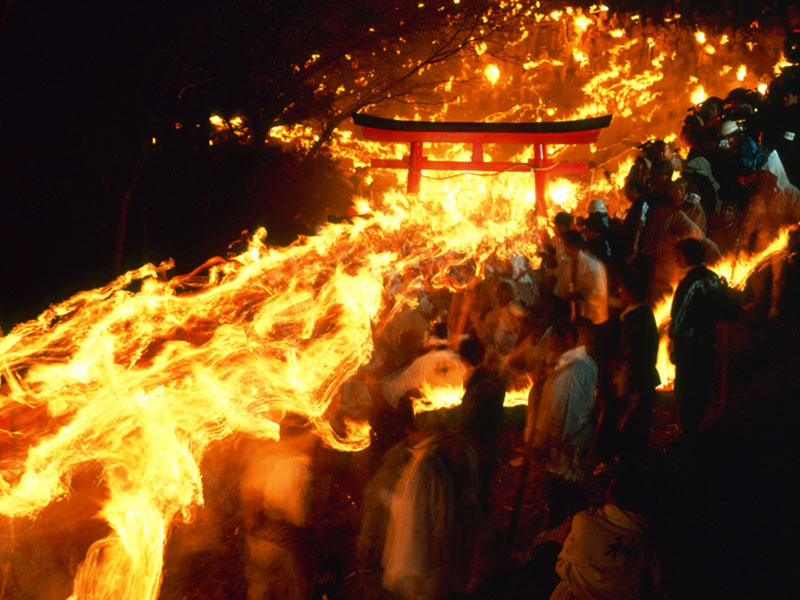 Oto Matsuri Festival
In the darkness, the men holding the torches run down the steep stone steps of Mt. Kamikurayama.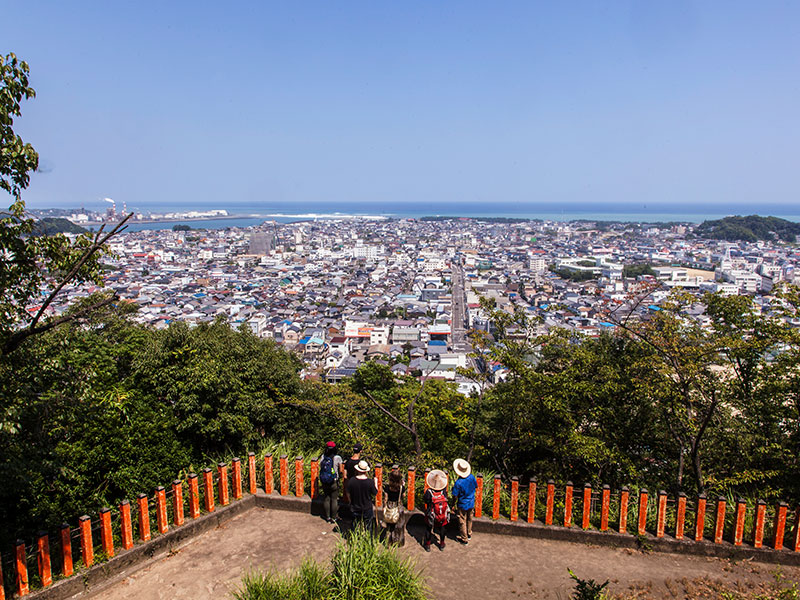 View of Shingu city area
The square under the main shrine is the view point that overlooks Shingu and the sea.
| | |
| --- | --- |
| URL | http://kumanohayatama.jp/?page_id=18 |
| Add | Kamikura1-13-8, Shingu |
| Tel | 0735-22-2533 (Kumano Hayatama Taisha Grand Shrine) |
| Open | Free Sightseeing |
| Regular holiday | open 365 days |
| Parking Lot | available(free) |
| Price | Free |
| Credit Card | not available |
| Duty free | not available |
| HP user benefits | not available |
| Free Wi-Fi | available |
| Toilet | available |
| Lounge | not available |
| Souvenir Shop | not available |
| | |
| --- | --- |
| Access | 15 minutes on foot from JR Shingu Station |