Kumano Hayatama Taisha Grand Shrine
Grand Shrine in Shingu (part of the Kumano Sanzan)
Kumano Hayatama Taisha Grand Shrine is one of the Kumano Sanzan, along with Kumano Hongu Taisha Grand Shrine and Kumano Nachi Taisha Grand Shrine. Kumano Hayatama Taisha Grand Shrine is said to have been built as a place to worship the gods who had descended to earth on Gotobiki-iwa Rock in Kamikura-Jinja Shrine. The shrine's main deities are Kumano Hayatama no Ohkami and Kumano Fusumino Ohkami, who are husband and wife. A large Nagi tree on the precincts of the Grand Shrine is more than 1,000 years old and is recognized by the Japanese government as a natural monument.

The shrine sits on flat ground making it easy for people to visit.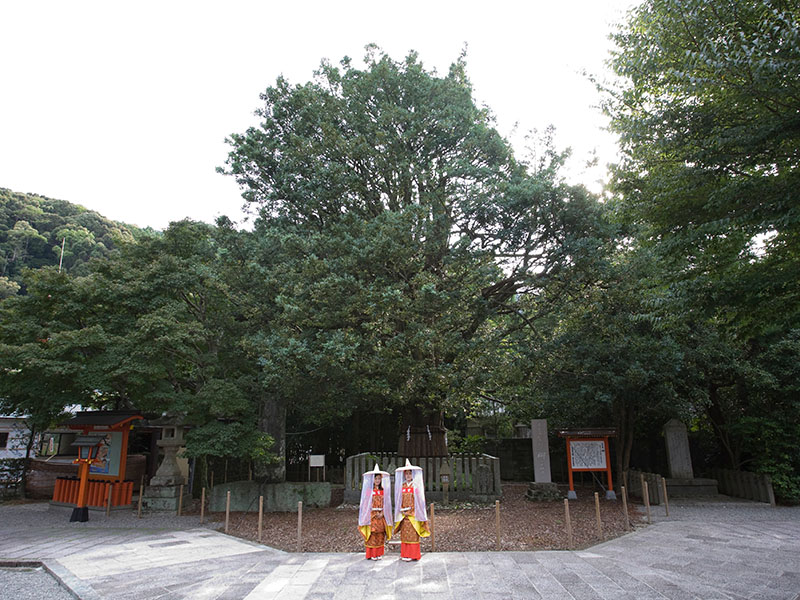 The sacred Nagi tree
Nagi tree was planted by Taira no Shigemori. It is said to bring luck for husbands and wives with its symmetrical leaf shape.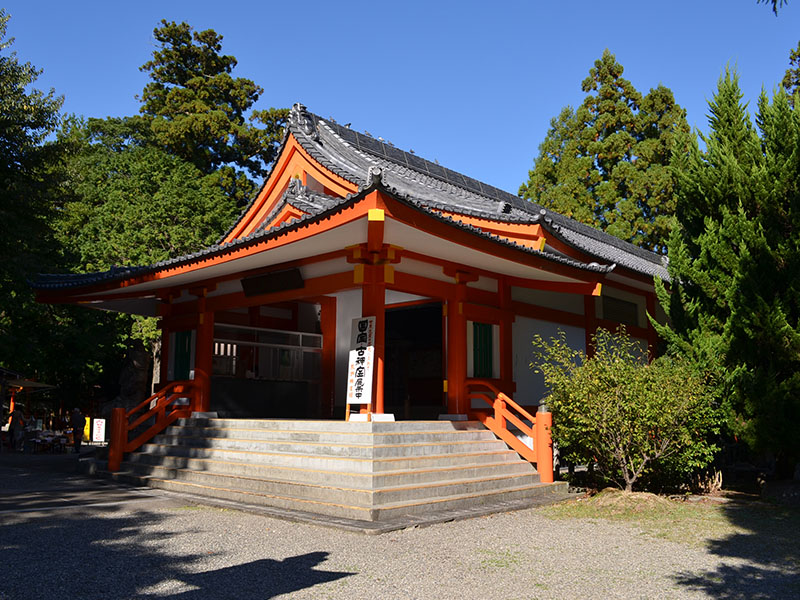 Kumano Shimpokan, the Sacred Treasure Museum
There are 1,200 treasures on display, such as Makie-hand boxes and Japanese cypress fans passed from Muromachi era.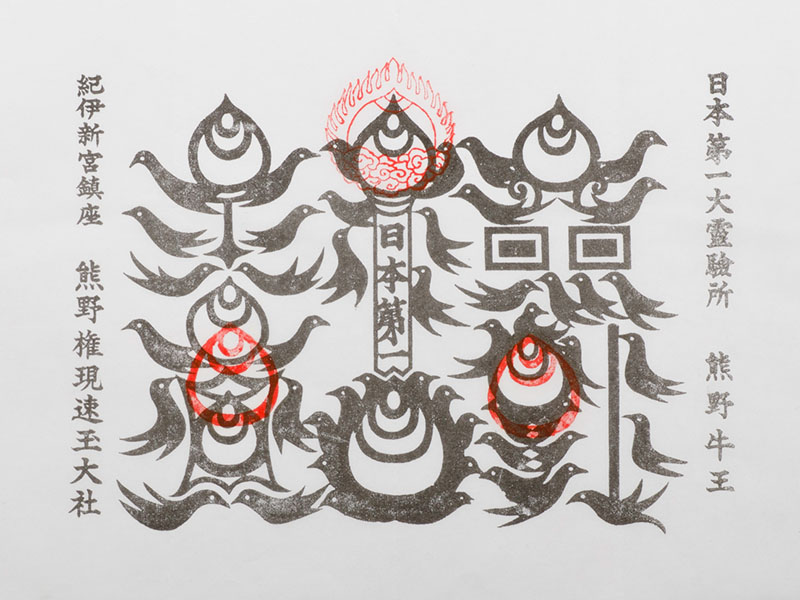 Kumano Go-o Hoin
The shrine's sacred Amulet
| | |
| --- | --- |
| URL | |
| Add | Shingu 1, Shingu City [Google Maps] |
| Tel | 0735-22-2533 |
| Open | From sunrise to 17:00 (Amulet shop: 8:00-17:00) |
| Regular holiday | open 365 days |
| Parking Lot | Available; free |
| Price | Sightseeing (Free), Shimpokan 500 yen |
| Credit Card | N/A |
| Duty free | N/A |
| HP user benefits | N/A |
| Free Wi-Fi | Available (Around the parking lot) |
| Toilet | Available |
| Lounge | N/A |
| Souvenir Shop | Available |
| | |
| --- | --- |
| Access | 15 minutes on foot from JR Shingu Station |